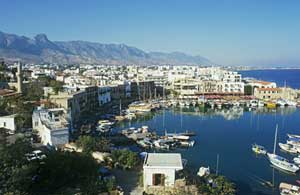 Cyprus' property markets are recovering. Overseas buyer interest has fallen recently, but during the first ten months in 2015, property sales to the domestic market went up 8% compared with the same period last year, according to the Department of Lands and Surveys.
Because inter-domestic sales outweigh sales to foreigners, Cyprus' net total sales rose, from 3,703 during the first ten months of 2014, to 3,993 this year. Experts believe that Cyprus' economic recovery is helping the property market.
Sales in Nicosia (the island's capital) were up 64%, while sales in Paphos, Limassol and Famagusta went up by 30%, 28% and 4% respectively.
Even sales to overseas buyers increased 7% during the months to October this year, but October saw a drop, with a decline of 5% compared with October 2014.
The burden of impaired real estate loans on financial institutions is a challenge. Cyprus has the highest number of impaired real estate loans of all European countries, according to KPMG's Property Lending Barometer 2015. Nearly 70% of real estate loans are non-compliant.
Hundreds of British and German buyers are fighting court cases to recover losses suffered because of Swiss-franc mortgages on their Cypriot homes. Many developers went bankrupt during the global crisis, leaving property owners in the lurch. The owners have been unable to obtain the title deeds on their homes and cannot sell.