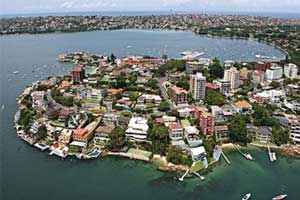 The number of investors in Australian property who own five or more properties, increased 7.5% in a year, according to the Reserve Bank of Australia (RBA).
The increase in number of investors aged over 60 is particularly alarming, the central bank warned, doubling in a year. This could pose a substantial risk to the banking system and the broader economy, warned the RBA in its recently-released Financial Stability Review.
According to the RBA analysis, 70% of investors own one property, 20% own two properties and 10% own three or more. The analysis brought to the fore the alarming fact that half of all investment properties are owned by those with multiple properties.
The RBA has recently been imposing restrictions on investor lending in order to cool the property market. The restrictions did temporarily restrain investor lending, but the latest Australian Bureau of Statistics data show that it rebounded in August.
"Given the strong growth in investor housing credit and riskier types of borrowing over this period, investors with multiple properties likely contributed to higher risk," said the RBA. The interest-only loans favored by investors are another cause for concern. In case home prices fell, the loan could end up being more than the value of the property.
The Australian Prudential Regulation Authority (APRA) earlier this year asked banks to restrict interest-only loans to 30% of new residential mortgage loans.
The share of interest-only lending had previously reached 40% per cent of the stock of residential mortgage lending by banks, which was "quite high" by international and historical standards, according to APRA.