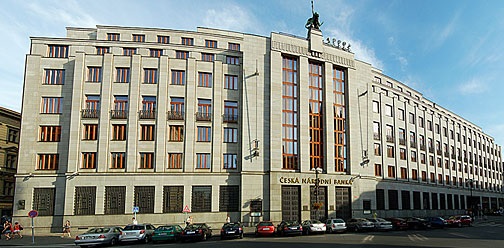 A sharp spike in home prices in Czech Republic, particularly in Prague, has worried the central bank, the Czech National Bank (CNB). The Republic "tops the (European) countries with the biggest price increase of residential housing," says Libor Holub, deputy director of the CNB's financial stability department.
Record low interest rates, as well as an increase in services like Airbnb, are being blamed for pricing middle class families out of Prague.
The average price for newly built apartments in the capital went up to 92,600 koruna (US$ 4,240) per square metre (sq. m.) this year, up from 75,600 (US$ 3,460) a year ago - a rise higher than anywhere else in Europe, according to the CNB.
Nearly 18,000 apartments in Prague are listed on short-term rental websites such as Airbnb, according to a government report.
Low inventory has added to the problem. The number of apartments available for sale has dropped from about 7,000 at the beginning of 2016 to 4,000 currently, according to Deloitte, an audit and accounting firm.
In response, the CNB has banned 100% mortgages, and taken several other measures to rein in skyrocketing prices. The Czech authorities are also planning to put restrictions on unregulated short-term housing rentals.
The lack of affordable housing is likely to be a major issue in parliamentary elections next week.
The CNB has expressed worries over the prospects of thousands of home owners going underwater if interest rate goes up or economy weakens.