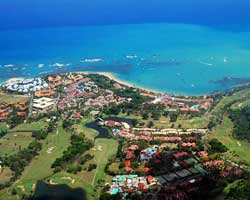 There are signs that more investors are considering purchasing a property in the Caribbean, one real estate firm has claimed.

International Property Success pointed out that those saving for retirement may even be able to use a self invested personal pension (SIPP) to fund the transaction.

According to the firm, the Caribbean region will see improvements to its infrastructure over the coming few years, as the area adapts to cope with the growing number of tourists visiting the isles.

Buying real estate in the Dominican Republic may therefore be something investors want to consider.

"I believe Caribbean property offers investors an unprecedented opportunity to benefit from not only great mortgage deals, but also another place to invest hard-earned cash sitting in a pension and earning very little," Jon Ainge, director of the organisation, said.

According to the Doing Business study published by the World Bank and International Finance Corporation in November, it takes 60 days to register a property in the Dominican Republic and the process typically costs 3.7 percent of the asset's value.
The Global Property Guide Research Team said "the number of foreign investors swarming to the Dominican Republic is a sign of progress. There are several new projects in the high-end segment of its real estate market, the most high-profile of which is the Cap Cana development. Built on more than 30,000 acres of land, it is the country's largest resort and residential complex, with several hotels, golf courses, and luxury villas, lodges and apartments."