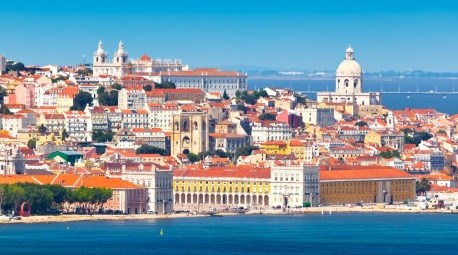 Portugal's Golden Visa scheme is in the news again, but for wrong reasons this time.
Several Portuguese immigration officials are being investigated on suspicion of corrupt sale of visas to wealthy foreigners. Interior minister Miguel Macedo has also resigned, after being reportedly linked to a company identified in the probe. The police have also arrested the head of Portugal's immigration and border service, Manuel Palos, and have detained 10 other people.
Police said those arrested were suspected of "corruption, money-laundering, influence-peddling and embezzlement", in flouting the rules to fast track visa permits for investors, mainly from China.
Portugal is one of several European countries to have introduced golden visa schemes by which residency permits are granted to foreign real estate investors, in return for property purchases. Other countries are Spain, Greece, Hungry, and Cyprus.
The scheme was launched in Portugal in August, 2012. In Spain and Portugal, the minimum investment is €500,000 ($670,000), while it is €300,000 in Cyprus.
The arrests have come at a time when the golden visa program had its best month ever in October with the scheme drawing in over €126 million (US$158 million), according to the Portuguese Confederation of Construction and Property.
More than 330 visas were issued within a year of the scheme's launch, fetching €225 million (US$282 million). Many investors, mainly from China, Russia, Brazil, Angola, South Africa, and India, have applied for Golden Visas in Portugal, with Chinese topping the chart by a big margin.
The investor has to retain the property in order to continue enjoying residency benefits.