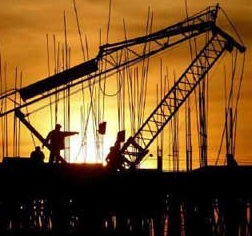 The ongoing apartment construction boom in Australia is worrying the Reserve Bank of Australia.
"The longer time to build higher-density dwellings than detached houses increases the risk that a large number of new dwellings could be completed just as the housing market turns down, so amplifying the housing cycle," Reserve Bank of Australia head of stability Jonathan Kearns recently told The Australian Financial Review.
Foreign home buyers are being blamed for skyrocketing prices in Australia, but Kearns suggested that it was unclear what impact overseas buyers are having on the housing markets.
"There's actually been some increase in supply which is directed to foreign buyers. It's not clear whether the net increase in demand by foreign buyers actually constrains the market in the long term," he said.
Kearns said that in fact foreign buyers are actually increasing the rental stock in Australia, as they buy homes and rent them out to locals.
Foreign buyers are estimated to purchase 10% to 15% of new construction homes in Australia, according to Reserve Bank of Australia. Seventy five percent of the foreign buyers are from China.
Some Australian cities are already witnessing a slowdown. Home prices fell by 0.1% in October across Australia, offsetting a 0.2% gain in Melbourne, according to CoreLogic.