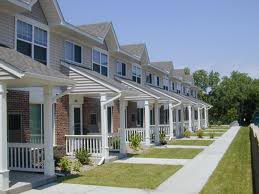 An increasing number of Chinese buyers are entering the US property market, with many purchasers from the country targeting luxury homes.

USA Today revealed destinations such as New York, San Francisco and Los Angeles are proving popular with Chinese investors, with foreclosures offering attractive opportunities for these foreign buyers.

The publication cited data from the National Association of Realtors (NAR), which revealed the Chinese are now the second-largest group of overseas purchasers in the US market, with only Canadians completing more property sales in the country.

Steven Lawson, chief executive of Windham China, told the news provider around 40 per cent of Chinese purchasers are snapping up real estate for investment purposes, while the remaining 60 per cent are buying with a view to sending their children to school in the US, immigrating or for business reasons.

Last month, the NAR published a study showing sales of investment property in the US climbed by 64.5 per cent in 2011, compared to 2010, while transactions for holiday homes increased by seven per cent in the same period.