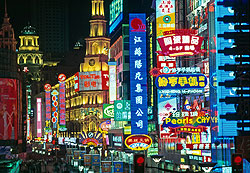 China's interventions to bring property prices down will soon end in 2012, according to a study done by Beijing-based Renmin University.
Measures such as prohibition of buying pre-owned homes in some cities, increasing down payments and property taxes will slowly be effaced by the Chinese government as they could for the long term hurt economic growth, the Renmin University said in a published report forecasting the property trends in the country in the near and medium term.
"The government would likely relax limits on bank lending to the property sector and purchases of new homes in the third quarter of 2012," said the report published in the state-run China Securities Journal.
Property industry authorities and analysts are divided over when is the perfect timing for government to ease loan restrictions, originally put in place to cool property sector after a surge in prices put homes out of the reach of many.
China's economic growth is also partly influenced by the surge in property investments that can also generate employment and consumer spending. Thus, Renmin University said authorities might soon intervene to make this happen.
Official data showed the number of major Chinese cities posting a drop in home prices doubled to 34 in October from September, which is indicative that the cooling measures are working.
China's tight credit environment is strongly felt in property markets in Beijing and Shanghai. Property sales volumes were down 23% in Beijing and slipped 80% in Shanghai compared to same holiday period in 2010, according to a recent report by Barclays Capital.
Barclays Capital predicts house prices will fall by as much as 30% in the current downward cycle.
Source: China Daily News