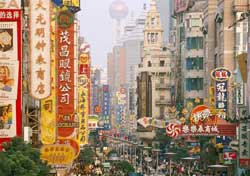 Investment in overseas properties by Chinese companies plunged in January, after the Chinese government imposed restrictions on capital outflows to boost the yuan.
China's outbound direct investment was down by 35.7% in January, to 53.27 billion yuan (US$7.42 billion).
Beijing began to impose new capital controls in November, introducing strict limits on large investments abroad, in an effort to close off an avenue widely used to get money out of China. A capital transfer of $5 million or more is now closely scrutinized, with Chinese banks requiring customers purchasing foreign currency to explain how they will use the funds.
Experts say that capital controls have affected outbound property deals the most. Chinese companies and property investment funds have started targeting investors who already have funds stashed offshore as new investors are finding it difficult to move money out of China.
Though it is not clear how much impact capital controls have had on overseas property purchases by Chinese individuals, there were reports of a slight drop in buying activity in several countries, including London in the UK.
Investment by Chinese companies and individuals has been blamed for fueling home prices in several countries, including Australia, Canada, the UK and New Zealand. Some of these governments have introduced measures to rein in foreign buyers.
In Canada's Vancouver, one of the most popular destinations for Chinese buyers, property sales fell 39.5% in January from a year earlier, data from the Real Estate Board of Greater Vancouver showed.