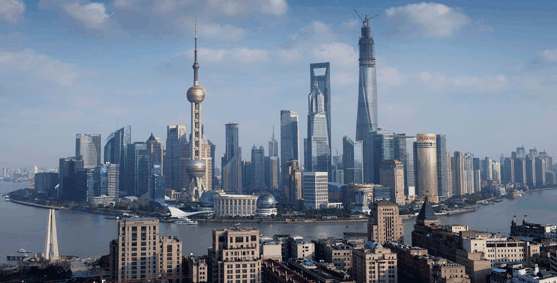 Shanghai, the biggest city in China by population, is further cooling its property market. Buyers are now required to make a down payment of at least 35%, state-owned Xinhua agency reported recently.
Other Chinese cities including Beijing, Tianjin and Nanjing, where similar restrictions are in place, have seen property price-rises slowing.
In Shanghai, people buying a second house will need to make a down payment of 50%. Buyers of commercial properties will have to put 70% of the property's value down. Home buyers will not get a mortgage if it exceeds 40% of their income. For the second time, banks will also increase interest rates by 10% for home buyers borrowing from the government's Housing Provident Fund.
Moreover, people with two mortgages have been barred from taking out these loans.
Financial institutions have been asked to identify people who use fraudulent documents to buy properties for speculative purposes. These people will be reported to the police and legal action will be initiated against them.
The average new home price in 70 major Chinese cities climbed an annual 9.2% in August, up from 7.9% in July, according to data from China's National Bureau of Statistics.