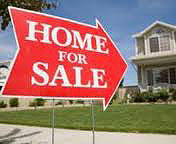 There is no stopping the Canadian house property markets sales from shooting with migration playing an important factor in attracting new buyers in states of Edmonton, Calgary, and Toronto.
Migrants from Asian countries including China, South Korea, the Philippines, and India have pushed property sales in Canada and are actually after multiple family dwellings instead of the single-family residential property.
Edmonton CFA Society, Eric Bonnor, senior vice-president with Brookfield Asset Management in Toronto said citing the "Emerging Trends in Real Estate 2012" publication.
"Canadian real estate remains the most stable in North America," Mr. Bonner said.
The publication lists Toronto and Vancouver as the most attractive real estate markets in Canada, being 24-hour destination points for businessmen and other visitors. Calgary is rated third and Edmonton fourth.
Some analysts, according to Mr Bonner, are taking this unusual property sales growth in Canadian territory rather unusual considering the downtrend in almost all markets including the United States and China.
What's making Canada property attractive?
Global Property Guide (GPG) Research had shown that the government's program to slash down benchmark interest rates have encouraged borrowers in the property market. The buyers are led by Chinese immigrants, who recently preferred to move in the country in search of better and brighter living conditions.
Investors in the local housing market are also encouraged by the continuous funding of public works, and other social services programs, which have drawn buyers to the Canadian states.
In spite the house price increases, there are other factors that have drawn buyers to the Canadian housing market. Global Property Guide Research points out that Canada had pro-tenancy laws.
A tenant can initially negotiate the rent in all states, except in Quebec, where negotiated rents can be appealed "if they are higher than a rent charged by the same landlord for the same apartment within the previous 12 months."
Moreover, "the contract cannot be terminated by the landlord within the duration of the fixed-term lease (usually one year), except for cause (e.g., tenant's non-payment of rent, tenant conducting illegal activity, and so on)," adds GPG Research.
Source: ibtimes.com