The British are coming to Turkey. In recent years, more and more foreigners have been buying properties in the country -- from 73,000 in 2008 to 104,000 today. And Britons make up almost a third of the number, more than any other group.
A record 32,000 own, in total, 6 million square metres of the 63 million square metres of foreign-owned property in Turkey. They are followed by the Germans, who own 3.5 million square metres.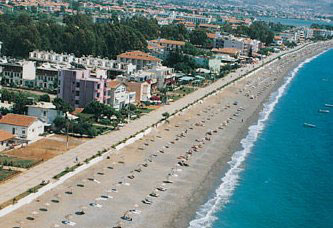 There are several reasons for Turkey's popularity among Britons, among them the sandy beaches on the Mediterranean, Aegean and Black Sea coasts and the country's accessibility from the UK. Another point in Turkey's favour is that as it is not yet in the eurozone, many property prices are fixed in sterling. House prices are generally more affordable and the cost of living is lower.