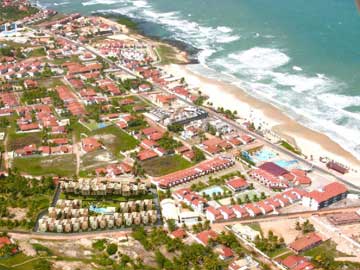 Natal, in north-east Brazil, is set to be one of the host cities during the 2014 FIFA Football World Cup and new development here is picking up speed.

A variety of new infrastructure is being created ahead of the sporting event, such as new roads, bridges, an international airport and shopping centres.

Dean Thomas, managing director of property company DLT International, explained the developments being constructed now will "positively benefit generations to come".

He added there is the opportunity for those buying real estate in Brazil to capitalise on the growth the city is undergoing.

Mr Thomas said there is "a shortage of housing, especially for the rising middle class who desire larger, modern, low-density and secure homes" in Rio Grande do Norte, the province in which Natal is located.

Earlier this month, managing director of Colordarcy Loxley McKenzie advised investors to consider what tenants will want from their rental properties, noting Brazilians can be "just as choosey" about where they live as their European counterparts.