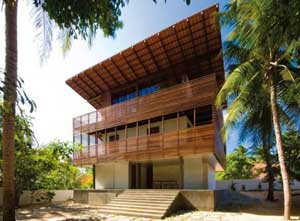 "I actually don't know it's a bubble in Brazil, but I suspect it is and, maybe if I can just say that, it would help cool the fervor," says Yale professor and Nobel prize-winner Robert Shiller, who correctly predicted the collapse of the US housing market.
The fervor is evident: home prices have gone up at twice the pace of rents since January 2008. "Why would prices double in five years? What could account for that other than excitement? The prices go up every month. They always go up," observed Shiller.
Brazil's policy makers say the surge is attributable to pent-up demand. "Between 1984 and 2002, real-estate values depreciated," explains Teotonio Rezende, vice president of real-estate lending at state-owned Caixa bank. "There was economic stagnation, hyperinflation, wage loss, high unemployment. So what we've seen since then is a readjustment of prices recovering from that undoing."
Mortgage loans now stand at just 6.8% of Brazil's GDP, according to IMF data. While low by international standards, Brazil's mortgage debt increased eightfold in the last six years, according to Bloomberg. However, the rapid growth may be explained by the low starting base – most Brazilians bought houses in cash during the hyperinflation years until early 2009, when they began buying on debt.
More importantly, Brazilian banks still require borrowers to deposit substantial sums for down payments. And unlike in the US, the banks do not trade in risky mortgage-backed securities.
Aside from Brazil, Shiller suspects that housing bubbles may also be forming in other emerging markets like China, Russia, India, Canada, Colombia, Hong Kong and Taiwan.