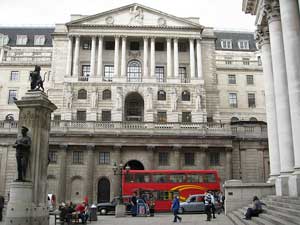 The Bank of England (BoE) is likely to introduce tougher home loan underwriting standards next month, after mortgage borrowing by home buyers in the UK reached a record high.
UK home prices are now steeply rising, and borrowers are taking bigger mortgages. But this is happening at a time when there is a possibility of a sharp rise in interest rates.
According to the BoE, the portion of borrowers' income going into paying mortgages is higher than at any time since its study began in 2005. Mortgage demand has increased by 40% in the year to January, the BoE said.
The BoE's Financial Policy Committee (FPC) has also asked banks, when approving mortgages, to consider the consequences for the borrower of an increase in interest rates in the future. The BoE has kept interest rates at 0.5% for five years. However, it recently hinted that interest rates would start to rise gradually, and might go up to 3% within two or three years. After the tougher standards come into effect, the banks may ask applicants to prove that they would be able to pay their mortgages even if interest rates rise, and their repayments are higher.
The Office of National Statistics last week revealed that the average UK home is now priced at £254,000 (USD$422,780). London prices are now 23% above their pre-2008 peak.
"Given the increasing momentum, the FPC will remain vigilant to emerging vulnerabilities, will continue to monitor conditions closely and will take further proportionate and graduated action if warranted."
The BoE will also make banks conduct stress tests to ascertain if they would land in trouble if there is a steep fall in housing prices and a rise in interest rates. "A key part of the scenario would examine the resilience of the banks to a housing market shock and to a snap back in interest rates," the bank said.
There are currently about 11 million mortgages in the UK.