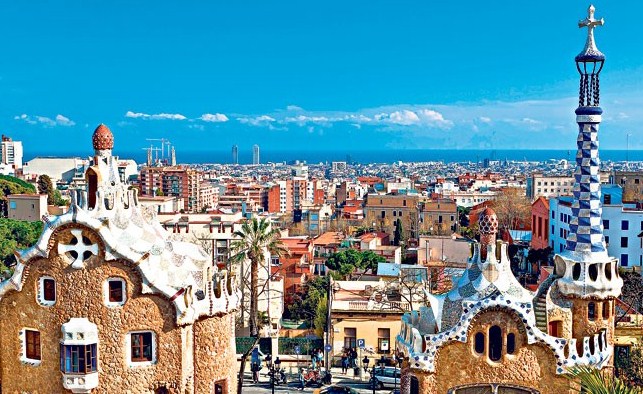 Spanish cities and islands popular with tourists are cracking down on the owners of unlicensed holiday homes letting out properties on sites such as Airbnb.
Flat owners on the islands of Majorca, Ibiza, Menorca and Fomentera will be slapped with fines of up to €40,000 (US$47900) if they are caught renting their properties to tourists. Travel agents or websites caught promoting flats to rent on the islands, such as Airbnb and HomeAway, face even bigger fines of up to €400,000 (US$479,000).
The regional government in the Balearic islands has employed a team of inspectors to seek out apartment owners breaking the rules – and has set up an online reporting system so neighbours can report the practice.
In Barcelona, the measures include more inspectors to catch violators, and asking sites to remove listings. Airbnb has removed more than 1,000 short-term rentals after complaints from the Barcelona authorities.
Barcelona's authorities are increasingly strictly implementing licensing rules on tourist rental properties. Hotel-owners and owners of other such properties have to secure a license from the city authorities before letting them out, and many short-term rentals that have mushroomed in Barcelona over the past few years are not licensed.
The authorities in popular tourist destinations in Spain are under pressure to take action against these properties not only from the tourism lobby, but also from local residents, who say that illegal holiday homes are pushing up accommodation prices.
The number home inspectors in Barcelona have gone up to 80 this year from just 10 in 2016. More inspectors are being hired and the number will go up to 110 by next year, according to media reports.
The government estimates that Barcelona alone has nearly 6,000 unlicensed tourist flats.
In July, Airbnb agreed to work with Barcelona to remove listings "that could affect long-term housing availability in Barcelona" as well as commercial operators using the site.
The problem of illegal short-term rentals affects many tourist destinations in Europe. Earlier this year, landlords in France's capital city Paris were required to register properties with the authorities before listing them on short-term rental websites such as Airbnb.
The move aims to curb the practice of home owners flouting legal limits on renting out primary residences. A primary residence cannot be rented out for more than 120 days in a year, but landlords are flouting this norm by listing their primary residences on short-term rental websites throughout the year.