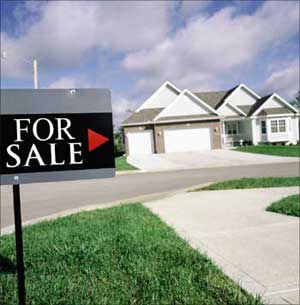 Beginning January 10, home loan sellers and buyers will be bound by the new set of "back to basics" mortgage market rules, prescribed by the Consumer Financial Protection Bureau (CFPB) pursuant to the Dodd-Frank Wall Street Reform and Consumer Protection Act of 2010.
Under the new regulatory framework, lenders will be required to verify and document the borrowers' ability to repay their loans. "They must look at your income or your assets, must look at your debt, and must weigh those against your monthly payments over the long term – not just a teaser rate period. Lenders then can offer you any kind of mortgage they believe you can afford to pay back," according to James Cordray, the director of CFPB, in a speech before the Consumer Federation of America.
Loans which meet CFPB guidelines are "qualified mortgages" which give lenders "safe harbor" or protection from lawsuits. To be a "qualified mortgage," a loan must originate with a fully-documented loan application; the interest rate must not be more than 3% over the Average Prime Offer Rate (APOR); points and fee must not exceed 3% of the loan amount; and the term of the loan must not be over 30 years. Negative amortization and balloon payments are also prohibited, and lenders must ensure that borrowers do not spend more than 43% of their monthly income paying debts, inclusive of the new mortgage amortization.
Lenders can still sell loans other than "qualified mortgages" based on their own "reasonable, good-faith determination" of ability to repay. Said Cordray, "Either way, mortgage lenders cannot seek to trap you in a loan when they should recognize that you cannot afford it. Once again, the whole point is that they cannot lend to you without determining that you are able to repay."
There will also be "no surprises and no runarounds" from mortgage service providers under the new rules. They will be required to respond to queries, attend to complaints and remedy errors. They must put out monthly statements indicating "all the important information in one place, showing you the interest rate, loan balance, escrow account balance, and where the payments are going," says Cordray. "It is time to put the service back into mortgage servicing. Mortgage servicers have made too many mistakes, lost too many records, and misprocessed payments too often."
The new rules are fairly commonsensical, and as Cordray puts it, "It may seem silly that we need rules to tell servicers to answer the phone; not to lose people's paperwork; to tell borrowers how much they owe. It might also seem silly that we need a rule telling lenders they must pay attention to whether borrowers will be able to repay the money lent to them." But on hindsight, the subprime bubble burst which wrought havoc on the global economy would likely not have happened had these simple, basic rules been in place 10 years ago.