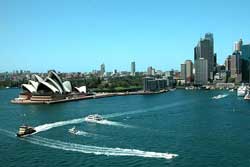 The Australian Prudential Regulation Authority (Apra) has imposed restrictions on property investors by further tightening mortgage underwriting rules to contain runaway home-price growth.
The banking regulator has asked banks and financial institutes to restrict interest-only loans to 30 % of all new residential mortgages. Several banks in Australia have already raised rates on interest-only investor loans.
Banks must place "strict" limits on the number of interest only-loans of more than 80% of a property's value, and ensure "strong scrutiny and justification" of any interest-only loans of more than 90% of a home's value, Apra said. In Australia, interest expenses on investor loans are tax deductible, but not interest expenses on owner-occupier loans.
The restrictions will "slow the flow of investor credit growth, given that the tax system provides incentives for investment properties to be highly geared," said RBC fixed income strategist Michael Turner.
Apra also asked lenders to keep investor-lending growth below the previously-advised limit of 10%.
Interest-only loans currently account for more than 40% of residential mortgages. Many borrowers prefer these loans to take advantage of tax breaks on property investments, and the ratio of interest-only loans is high by international and historic standards.
The Australian government has expressed concern over the risks posed by high and rapidly rising home prices Australian cities including Sydney, Melbourne and Brisbane, where there are record levels of household debt.
Home values in Sydney rose 18.4% from a year earlier in March, the fastest pace in 14 years, reported CoreLogic.