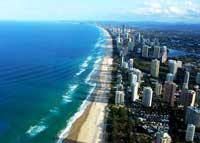 Amidst the decline in benchmark cash rates, Australians have opted to switch to fixed home loans as the Australian Bureau of Statistics (ABS) reported this week that fixed mortgage went up 11.1 percent in November
Mortgage brokers have confirmed that from an expansion of 10.6 percent in October, the number of housing loans jumped significantly as lenders recorded double-digit growths following just below 9 percent gains in the last six months.
It is likely that the December figures went the same way in the previous month, analysts said, as Australians, most notably first home buyers, came to realise "that fixed rates have become better value ... it's becoming cheaper to grab the bird in the hand."
"For the past few months, the lure of fixed loan rates attracted more takers, as they presently offer more premium and flexibility, proof of which is the better rates available as compared to what were seen by the end of last year's second half," says UBS analyst Mr. Scott Haslem in an interview.
From the 7.35 percent interest rate carried by three-year mortgage in June, the level plunged to 6.4 percent, notes Mr Haslem, which creates a scenario of more stability on fixed rates as compared to the ones on adjustable loans last year.
With the prospect of more rate cuts later this year, fixed home loans are now becoming the preferred payment scheme of mortgage applicants.
Source: Business Day, Australia Bureau of Statistics