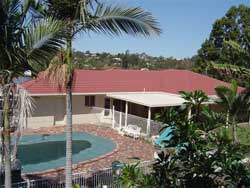 Australia's local banks and other financial intermediaries gained more confidence in providing housing credit to borrowers as monthly and yearly increases were recorded in October, according to the Reserve Bank of Australia (RBA).
Housing credit increased by 0.4% over October, following an increase of 0.5% over September. Over the year to October, housing credit rose by 5.7%, the latest financial aggregates report from the RBA has revealed.
Personal loan and business credit lines during the period, on the other hand, have remained low and close to stagnant.
Data from RBA revealed that other personal credit declined by 0.3% over October, after rising by 0.2% over September. Over the year to October, other personal credit decreased by 1.4%.
Business credit was flat in October, after rising by 0.6% over September. Over the year to October, business credit increased by 0.7%.
Housing market outlook
Australia's housing market has been improving with new home sales up 5.5%in October, according to Housing Industry Association figures released on Wednesday. The increase marks a rebound from the 3.5% slide in September.
Rismark managing director Ben Skilbeck said in an issued statement that price figures preceded the RBA's rate cut.
"Our October results obviously precede the RBA's crucial November rate cut," said Mr Skilbeck. "Yet even prior to the RBA's decision, the Australian Bureau of Statistics reported that the seasonally-adjusted number of new home loans approved to people buying established dwellings had increased for seven months consecutively."
The RBA cut its key cash rate by 25 basis points on Melbourne Cup Day, its first rate reduction since April 2009. Financial markets are expecting another interest rate reduction when the central bank meets on interest rates next Tuesday.
Analysts are keen for another rate cut as a one-time reduction is yet to turnaround the price falls especially in Melbourne and Sydney.
ANZ property economist David Cannington predict prices will continue to slide in the months ahead, with Melbourne likely to see steeper falls than Sydney.
"A 25 basis point cut in November alone isn't going to turn the housing market around," Mr Cannington said. "But weighing over all of that is the whole uncertainty from financial market volatility stemming from the European sovereign debt problems."

"We'll probably see flat to lower house prices for the next six months or possibly the next 12 months," he said.
Property analyst Residex chief executive John Edwards said in a related commentary that Victoria—an engine of growth in the country's property markets in recent years—had been under a supply glut and prices had nosedived for the last six months.
A surplus of 25,000 homes and units and a subdued economic growth have weighed on property values recently, he added.
Mr Edwards said the national outlook was now more encouraging: ''the worst is close to being over in the majority of Australian housing markets.''

Australia was to some extent immune from what was happening in Europe, he said, as its future is more closely linked to the growth of emerging world economies that need our resources.

''These emerging countries are our neighbours and their rate of growth is so large that even a moderate slow down would still allow us to see growth in our economy in years to come,'' Mr Edwards said.
Source: RBA, Sydney Morning Herald