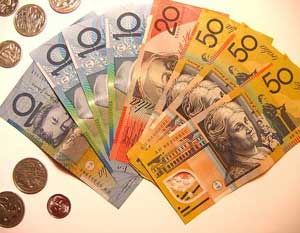 The Australian government has initiated investigations into over 500 properties in Australia bought by foreigners, suspecting them to be illegal transactions. More than 1 billion Australian dollars (US$713 million) worth of properties are now under the spotlight.
The government recently served divestment orders on five properties. The owners — who come from Singapore, Indonesia, the UK and China — have been asked to sell their homes.
The fact that Malcolm Turnbull has replaced Tony Abbott as prime minister has not affected the crackdown, Treasurer Joe Hockey said.
"The purchase prices of the properties range in value from $265,000 (US$185375.45) to $8.1 million (US$5.67 million)," Mr Hockey told reporters recently. "The foreign investors involved either purchased established property without Foreign Investment Review Board approval, or had approval but their circumstances changed, meaning they were breaking the rules," he said.
Foreigners are being blamed for inflating property prices, particularly in Sydney. The government is under pressure to rein in alleged illegal property transactions by foreign buyers.
The government has already warned foreign buyers that if they don't come forward and disclose unlawful transactions by November, they face three year jail terms, plus whopping fines. Under the new rules, foreigners who have bought properties illegally in Australia face fines of A$127,500 (US$100,050) and up to three years jail for individuals, and fines of more than A$637,500 (US$499,000) for companies.
Third parties such as real estate agents who knowingly assist a foreigner to breach the rules will be fined up to $42,500 (US$33,254) for individuals, and $212,500 ($US166,230) for companies.
Foreigners need to seek permission from Australia's Foreign Investment Review Board (FIRB) before buying. They are not allowed to buy an established (previously occupied) house. They may buy an unoccupied new dwelling, but only if the FIRB feels that the purchase will not add to the shortage of properties available to native Australians. However, many foreigners are believed to have flouted these restrictions. Former PM Abbott said foreigners were illegally buying into the existing residential property market and driving up prices.