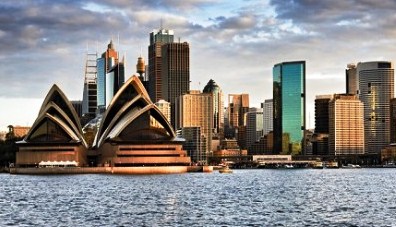 Continuing its clampdown on foreign nationals buying properties illegally in Australia, the Australian government has forced overseas owners of another 15 properties to sell.
The latest properties were owned by nationals of China, India, Indonesia, Iran, Malaysia, Britain and Germany.
The most expensive divestment was a A$5.9 million property in Rockbank, 40 kilometers west of the Melbourne CBD, owned by an Indian national.
The latest crackdown has brought the total number of forced property sales to 61 with a combined value of A$107 million (US$82 million).
"The forced sale of over A$100 million worth of Australia property underscores the Turnbull Government's determination to enforce our rules so foreign nationals illegally holding Australian property are identified and illegal holdings relinquished,'' Treasurer Scott Morrison said.
"Under the previous Labor government, no foreign nationals were forced to divest illegally held Australian property," he added.
Foreigners are being blamed for inflating property prices, particularly in Sydney. Sydney was named the second most unaffordable city in the world after Hong Kong in the latest Demographia report. The government is under pressure to rein in alleged illegal property transactions by foreign buyers.
The government had warned foreign buyers that if they didn't come forward and disclose unlawful transactions, they would face three year jail terms, plus whopping fines. Under the new rules, foreigners who have bought properties illegally in Australia face fines of A$127,500 (US$97,830) and up to three years jail for individuals, and fines of more than A$637,500 (US$489,100) for companies.
Third parties such as real estate agents who knowingly assist a foreigner to breach the rules can also be fined up to $42,500 (US$32,611) for individuals, and $212,500 ($US163,051) for companies.
Foreigners need to seek permission from Australia's Foreign Investment Review Board (FIRB) before buying. They are not allowed to buy an established (previously occupied) house. They may buy an unoccupied new dwelling, but only if the FIRB feels that the purchase will not add to the shortage of properties available to native Australians. However, many foreigners are believed to have flouted these restrictions.