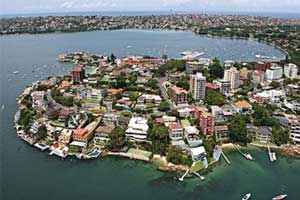 Some states in Australia have announced "build to rent" schemes to encourage developers to invest in apartment blocks entirely available for rent.
State governments including New South Wales (NSW) and Victoria are planning to offer a slew of incentives for building apartment complexes, retaining then and renting them out at affordable prices. The demand for rental housing has gone up sharply in Australia following a steep rise in home prices, and an increasing number of Australian families will rent, possibly for their entire lives.
New South Wales treasurer Dominic Perrottet recently announced that the government would establish a 'working group' to assess the viability of setting up a 'build-to-rent' asset class in NSW. Perrottet said that housing affordability had become a major cause for concern and highlighted the potential importance of the sector in addressing the housing affordability challenge in NSW.
Victoria will also set up a regulatory framework defining "affordable rents".
The concept of 'Build-to-rent' encourages developers to build housing with the intent of retaining the building and renting it out to lower-income families at affordable prices.
The federal government in Australia is also creating a "bond aggregator" agency to support build-to-rent affordable housing.
Since Australia's housing markets are finally cooling, builders should be encouraged to focus on the 'built-to-rent' projects, say some experts.