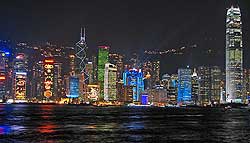 The growth of high net worth (HNW) investors in the Asia-Pacific has pushed up the luxury residential capital value index in the region.
This year, the HNW group in Asia ballooned to 3 million equalling that of Europe and magnifying wealth in the region by 31% to $9.7 trillion, notes Mr. Alastair Hughes, Jones Lang Lasalle chief executive officer for the Asia-Pacific Region in a presentation at the Asia CEO Forum in Manila recently.
Mr Hughes says that this steady stream of wealth has also spurred demand for luxury residential property and their corresponding prices in capital cities except Singapore.
The luxury residential capital value index rose at a faster pace in the island-city of Hong Kong jumping 28.3% y-o-y, according to Jones Lang Lasalle Real Estate Intelligence Service Report 2011.
"Speculators had been driving up Hong Kong prices. Aside from buyers from Mainland China, Russians, Japanese and other Asian buyers were spotted buying luxury Peak properties. Investors-cum-speculators included companies "diversifying" into other fields," says globalpropertyguide.com in a related report.
The luxury residential capital value index in China's capital Beijing and business district Shanghai grew 3.8% and 2.2 %, respectively, the report says.
Price index yields in the cities of Kuala Lumpur rose 9.3%; Jakarta, 8.1%; Mumbai, 3.7%, and in Bangkok, 3.7%.
The Asia-Pacific housing market will remain very appealing to investors during the coming months as supply gets eroded thus, edging towards a "landlord's market," adds Mr Hughes.