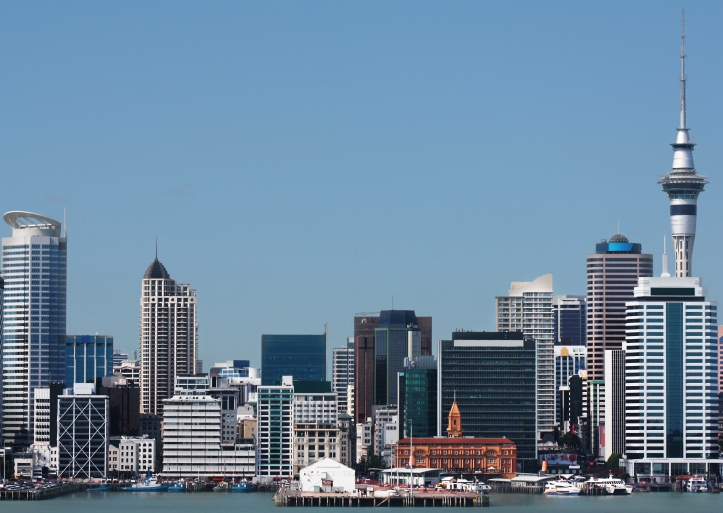 Worried by high property prices, New Zealand's central bank is soon likely to impose tighter loan limits, and is even pushing for new powers to enforce debt-to-income (DTI) restrictions on the amount people can borrow relative to their income.
The Reserve Bank of New Zealand (RBNZ) has already imposed restrictions requiring investors to make a 40% down payment on investment properties.
New Zealand's household debt-to-disposable income ratio is now at a record high of 165%.
House price growth in Auckland has been among the fastest in the world, said RBNZ governor Graeme Wheeler.
"There is a significant risk of further upward pressure on house prices so long as the imbalance between housing demand and supply remains," Wheeler added, noting however that house price inflation has recently eased because of stringent loan to value restrictions.
The bank said it has asked the government to approve the use of debt-to-income ratios, to cope with further house price pressures. However, the government is seemingly not willing to oblige due to concerns that granting DIT powers to RBNZ might have unintended consequences for first-home buyers.
"One of the risks of getting into more detailed regulations is that...we have to have another intervention to offset the first," Finance Minister Bill English said.
The number of New Zealand homes worth over $1 million has jumped four-fold since 2013, claims a study by myvalocity.co.nz, increasing from 59,000 homes in 2013, to 235,000 homes in 2016 – an increase of 398%.
Auckland saw one of the biggest increases in residential homes joining the 'million-dollar club' with 186,933 homes now estimated to be valued at over $1 million – up from 45,868 homes in 2013.