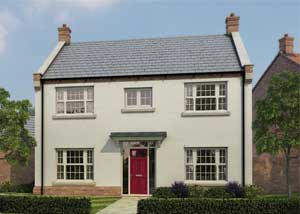 Young Brits are ready to make all sorts of sacrifices so that they can afford a deposit for a home, a poll has revealed - to give up further study, postpone marriage, endure the stress of two jobs at a time, and even undergo paid medical trials to raise a deposit.
A poll of nearly 2,300 young Brits, conducted by YouGov for the National Housing Federation (NHF) suggests that with the general elections less than two months away, the issue of housing affordability is on the mind of young voters. They believe that the government's efforts to contain runaway property prices have been unsatisfactory.
Almost 4% of those polled said that they were considering undergoing paid medical trials to arrange for a deposit on a home. Nearly 12% said that they were likely to take up a second job, while 15% were ready to sacrifice their plans for getting married. Nearly 5% were thinking of cancelling further study.
The poll found that the housing affordability levels have dropped alarmingly over the past few decades. Property today costs 7 times the average annual salary compared to 4.5 times in the 1990s.
"In contrast to the baby boomers' good fortune, our children are set to be the 'baby doomer' generation, with opportunities for a good start in life disappearing," David Orr, NHF executive, said.
"Our polling of young people underlines the stark reality of their situation and how they feel like they are shouting into a void. They are just not being listened to by government and are left feeling completely ignored, especially when it comes to housing."
"We are talking about where our children and grandchildren are going to live. We simply cannot afford to ignore the concerns of younger people and just accept the fact that they will be considerably worse off than previous generations. This shouldn't be the case.
"That's why we are calling on the next government to produce a long term plan within a year of taking office detailing how they will commit to end the housing crisis within a generation," he added.