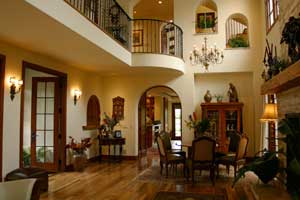 Spanish families remain enthusiastic about home ownership, despite an upsetting unemployment rate, a five-year-long housing bust, and limited means of credit.
Data recently released by the Bank of Spain suggests that Spanish families continue to hold on to their cultural legacy with 83% of them being proud owners of their own homes, a percentage that is one of the highest in the world. Nearly 27% percent of the Spanish families own a second or holiday home, according to the Bank of Spain, despite the fact 27% of them have mortgage debts due on their primary home.
Spain went through one of the worst housing crashes between 2007 and 2012. The country is yet to recover from the ramifications.
Spain, Europe's fifth-largest economy, has witnessed a drop of up to 40% in home prices since 2007. Unemployment remains high. Access to credit is restricted. So home prices are expected to fall a further 10% to 15%. Home prices inSpain fell by 16% year-on-year to November, 2013, according to the National Statistics Institute. Home prices are still declining at a rate of 4.1% on a monthly basis.
About 584000 dwellings are vacant in Spain, waiting to be sold, the government estimates.
About 90% of the Spanish families owned some sort of property in 2011, and dwellings accounted for 84% of the household wealth. Half of all households in Spain have some sort of debt to pay with the average value of debt being €42,900.
Young families are especially burdened: 81% of young families, i.e., where the main bread earner is under 35 years old), have property-related debts.
Recent months have witnessed an improvement in foreign investment in Spanish real estate. In addition, the recovering economy is boosting sellers' confidence.