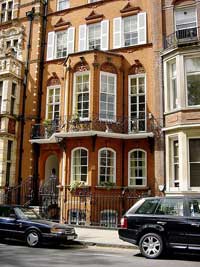 Affluent Russian real estate buyers have flocked to London's most expensive neighbourhoods in the fourth quarter, according to the latest report of Hamptons International.
With the political tides turning to favour Vladimir Putin ahead of the elections in March, Russian investors were reported to account for 16% of transactions in the neighbourhoods of Kensington, Chelsea, Belgravia, and Knightsbridge, says the Hamptons report.
Hamptons International head of research Adam Challis said in a related Bloomberg report that this is a precautionary move of the part of some Russian investors as the growing political uncertainty persists in Moscow.
Closely trailing the Russian buyers are investors from the Middle East, whose purchases rose to 16%, while property acquisitions of Chinese investors dropped to 2% within the period.
Knight Frank LLP said in a January report that the sale of luxury homes in London performed very well at the start of the year.
"Values are also rising for 14 consecutive months as investors consider luxury homes as safe investments and competed for the small number of properties for sale," it said in a report released on Jan. 9.