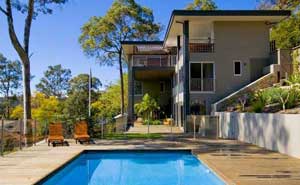 Foreigners can be jailed and will pay tougher penalties if they are caught buying properties illegally in Australia, under a new law.
Those who breach Foreign Investment Review Board rules that govern property purchases by foreigners may now have to pay up to $135,000 (US$98,919) or spend three years in prison - or both!
Previously, the maximum penalty for offenders was only $90,000 (US$65,947). Meanwhile, companies illegally acquiring properties will now have to pay fines of up to $675,000 (US$494,593).
"New civil penalties supporting divestment orders and ensuring people who break the rules do not profit from their actions also come into effect...These include forfeiting any capital gains made on divestment of a property and fines for third parties who knowingly assist foreign investors to break the rules," said Treasurer Scott Morrison.
Under the new order, foreigners applying for permission to buy a housing property will have to pay an application fee. An application for permission to buy a property valued at $1 million (US$732,750) and below entails a fee of $5,000 (US$3,664). A property worth above $1 million will have an application fee of $10,000 (US$7,327). For every million dollar increment on the property value, there will be $10,000 (US$7,327) additional to pay.
The Australian government recently initiated investigations into over 500 properties in Australia bought by foreigners, suspecting them to be illegal transactions. More than 1 billion Australian dollars (US$713 million) worth of properties are now under the spotlight.
The government warned foreign buyers earlier this year that if they didn't come forward and disclose unlawful transactions by November, they would face three-year jail terms, plus large fines. Now, the jail term has become law.
Permission before buying comes from Australia's Foreign Investment Review Board (FIRB). Foreigners are not allowed to buy an established (previously occupied) house. They may buy an unoccupied new dwelling, but only if the FIRB feels that the purchase will not add to the shortage of properties available to native Australians.