Tourism boom fuels Dominican Republic's property market
October 18, 2016

The Dominican Republic's residential property market is growing fast, thanks to robust tourism growth and the arrival of luxury international and boutique hotels. In 2015, stay-over tourists rose by 8.9% to around 5.6 million, following an average annual growth of 5.2% from 2010 to 2014.

There are no restrictions on foreigners' buying property in the Dominican Republic. "Tourists come for the surfing and the windsurfing, and many of them end up buying homes here too," says Josefina Covents of the Cabarete-based agency Josefina Covents y Asoc.

Aside from its reputation as a tax haven and long stretches of sandy white beaches and a balmy temperature, foreign homebuyers are attracted because property is still a bargain, relative to the rest of the Caribbean. A newly-built one-bedroom apartment near a beach can be bought for just US$100,000 or less.

Foreign property investments are also encouraged by incentives, which according to the country's tourism office, include:

Tax-free receipt of pension income from foreign sources, including the possibility of moving belongings to the country, is guaranteed by Law 171-07 on Special Incentives for Pensioners and Persons of Independent Means.
Foreign buyers receive a 50% exemption from property tax
Exemption of taxes on the payment of dividends and interest, generated within the country or overseas
Foreign buyers receive a 50% exemption on taxes on mortgages, when the creditors are financial institutions that are regulated by Dominican financial monetary law
Exemption on payment of taxes for household and personal items
Exemption from taxes on property transfers
Partial exemption on vehicle taxes
Developers are relieved of all national and municipal taxes for ten years, including the tax on the transfer of ownership to the first purchaser of a property, by Law 158-01 on Tourism Incentive.

A stable government, an improving infrastructure, and easy access via its three international airports further encourage foreigners.

However the surge in foreign property investors has been pushing prices upby an average of 10% every year since the global crisis, according to local real estate experts. Currently, prices for residential properties with an ocean view typically start at about US$100,000 while beachfront properties start as low as US$150,000.

At the high-end market, prices of luxury homes, which typically have an asking price of at least US$5 million, are stable, but in some areas, these prices are also rising robustly.

"The bottom has been hit and now, up it goes," said Cesar Herrera Gutiérrez of Provaltur International, the exclusive affiliate for Christie's International in the Dominican Republic.

The volume of luxury property transactions increased by around 10% last year, according to Sandy Parekh of Re/Max Coral Bay Realty. Despite this, it is "certainly nowhere near 2008."

The Dominican Republic also offers good rental yields, with some areas registering net rental yields as high as 10% annually, according to some local real estate experts.

What is on offer
The Dominican Republic's property market is very diverse. Prices at the lower end of the luxury market range from around US$100 to US$420 per square foot (sq. ft) for a prime oceanfront home, according to Parekh. Though, high-end residential property prices can go as high as US$5 million in the north and US$9 million in the south. The highest-priced home in the Dominican Republic is listed for US$25 million, ReMax's Parekh added.

In Santo Domingo, the country's capital and largest city, the average price of a two- or three-bedroom house in the city center stands at around US$150,000.  In recent years, luxury developments have been increasing along the coastal areas, making it the centre of high-end residential properties. Luxury beach villas in or near the capital city are priced as high as US$7 million.

In Puerto Plata, on the north coast, apartment prices have been rising by double-digit figures. Bigger apartments have showed the highest price appreciation. A 200 square metre (sq. m) apartment in upscale neighborhoods of Puerto Plata, like Sosua, costs around US$2,400 per sq. m.

In the Cabarete area, the price of an oceanfront condominium in a central location starts at about US$120,000, while a similar condo in a hotel-style development is priced from around US$250,000, according to Parekh.

Tourism-related developments include Amber Cove, the luxurious new Carnival Cruise Lines port-and-tourist village at Maimon, located just west of Puerto Plata, which finally opened in October 2015. Royal Caribbean is also planning to open a new port near Playa Dorada, between Puerto Plata and Sosua. Airlines have also started to increase their services into Puerto Plata International Airport as well as nearby Santiago International Airport.

The construction of major hospitality projects like Cap Cana, the Moon Palace Reort in Punta Cana, and San Souci Port in Santo Domingo are also expected to boost tourism.

Despite the increase in house prices, construction costs have remained almost stable, mainly due to a decline in the prices of construction materials. In September 2016, the total construction costs for houses rose by 1.6% from a year earlier, after a decline of 0.9% in 2015, and annual increases of 3% in 2014 and 5.1% in 2013, based on figures from the Oficina National de Estadistica.

Though the Dominican Republic has its own currency, the peso, most real estate listings and transactions, especially of high-end properties, are quoted in U.S. dollars.


Analysis of Dominican Republic Residential Property Market »
Investment properties in Dominican Republic – Puerto Plata is buoyant
Average apartment prices in Puerto Plata have increased by a whopping 23%, according to the latest Global Property Guide survey. Bigger apartments showed the highest price appreciation. Last year, a 200 square metre (sq. m) apartment cost around US$2,042 per sq. m. This figure has jumped by 19% and now it costs around US$2,426 per sq. m to buy a 200-sq. m apartment in upscale neighborhoods of Puerto Plata, like Sosua.

The same trend is evident for house prices in Puerto Plata, though the price appreciation is not that high. Last year, the average house price in Puerto Plata was US$1,578 per sq. m. This has slightly increased to US$1,689 per sq. m. now.
Taxes are high in the Dominican Republic
Rental Income: Nonresident foreigners earning rental income in the Dominican Republic are liable to tax at the corporate rate of 27% for 2015.

Capital Gains: Capital gains realized by nonresidents tax is levied at a flat rate of 27%.

Inheritance: Inheritance taxes are levied at a flat rate of 3% for properties.

Residents: Residents are taxed on their worldwide income and some kinds of investment income derived from abroad at progressive rates, from 0% to 25%.
Moderate costs in the Dominican Republic but beware of fraud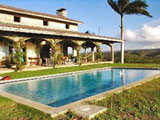 Roundtrip transaction costs are around 9.55% to 15.30% of property value. The agent's commission of 5% to 10% of the property value accounts for the greater part of the costs and is usually paid by the seller.

Buyers must be vigilant. There is much history of fraud by real estate agents in the country, and little protection is offered to the buyer. Any knowledge of Spanish must be shown off. Real estate agents tend to offer higher prices to foreigners, especially when their services are employed in English.
Rent control favors tenants
The law is strongly pro-tenant.

Rent Control: Rents are strictly controlled in the Dominican Republic. The maximum monthly rent is fixed at 1% of the rental property's value. The tenant can request the Rent Control Authority to reduce the rent if it exceeds the maximum rate.

Tenant Eviction: It is not easy to evict a tenant even when the owner decides to use the property for personal reasons. A hearing must be conducted and the tenant is usually given months, or even years, to look for an alternative dwelling that he can afford.
There was a crash - but that was then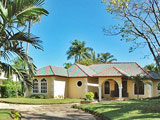 Crash-induced foreclosures did not significantlyimpact the Dominica Republic's market, because most foreigners pay in cash.
Even so the global crisis did push prices down by about 20-25%, according to AlexandreHouisse of Coldwell Banker Coast to Coast Real Estate. New development projects fell by 70-80%, as a result of confidence crisis in the wake of global financial troubles, according to Parekh. "A lot of people that were going to develop projects put them on hold," he said.
Economic growth slowed sharply to 3.1% in 2008 and 0.9% in 2009, in sharp contrast with real GDP growth rates of 8.5% in 2007, 10.7% in 2006, and 9.2% in 2005.
The property market is now growing strongly again, thanks to the boom in tourism and robust economic growth. In 2015, the economy grew by a spectacular 7%, after real GDP growth rates of 7.3% in 2014, 4.8% in 2013, 2.6% in 2012, and 2.8% in 2011, according to the IMF.
During the first half of 2016, the economy expanded by 7.4% from a year earlier, thanks to the continued strength in construction activities, according to the central bank.
The economy is expected to expand by a healthy 5.9% this year and by another 4.5% in 2017.