Bermuda's housing market is stabilizing
March 25, 2017

After several years of falling house prices, Bermuda's housing market is now stabilizing.

"We are beginning to see a recovery," said Sallyann Smith Stratton of Property Group. The America's Cup, which will be held in Bermuda in May 2017, "has invigorated the Bermuda real estate market and has been received very positively," Stratton added.

The average residential price in Bermuda rose 40% between 2003 and 2007, from US$976,000, to around US$1.6 million. The rise halted after the global financial meltdown in 2007. Single-family homes, priced at around US$1.6 million in 2007, fell by 16.9% to US$1.3 million in 2009.

The residential property market has been sluggish since then.In 2016, residential property prices in Bermuda were almost unchanged from a year earlier, at an average price of BMD1.1 million (US$1.1 million) to BMD1.2 million (US$1.2 million).

Yet this year there's been increasing interest both from Bermudians and from international homebuyers and Permanent Resident's Certificate (PRC) holders. "International buyers largely recognize there are current buying opportunities that make Bermuda real estate valuable in the long term," said Penny Maclntyre of Rego Sotheby's International Realty.

There were an estimated 300 property transactions in 2016, at par with the previous year, according to Coldwell Banker Bermuda Realty.

"2016 has seen some interesting shifts in the market. Although prices have not risen significantly overall, we have noted that inventory, priced correctly, is selling more quickly and in some cases, getting multiple offers," according to Coldwell Banker Bermuda Realty.

"In fact, 24% of the property transactions that Coldwell Banker Bermuda Realty was involved in for the calendar year of 2016 sold at or above the asking price," Coldwell Banker added.

By property type:

For single-family homes, the average price was BMD1,207,000 (US$1,207,000) in 2016, according to Coldwell Banker Bermuda Realty.
For condominium units, the average price stood at BMD681,000 (US$681,000) in 2016.
The average price of a vacant land was BMD366,000 (US$366,000) last year.

Politics has been a concern

International sales have been adversely impacted by the U.S. presidential election and by Brexit, while domestic consumer confidence was hit by socio-political unrest in Bermuda, according to Penny MacIntyre of Rego Sotheby's International Realty.

In March 2016, there were mass protests and demonstrations against the government's initiative to reform Bermuda's immigration laws, which was seen as 'anti-Bermudian'. The protest lasted for five days and resulted in the shutting down of the House of Assembly and a disruption in transport and public services.

Recently, there have been protests against the public-private partnership deal to rebuild Bermuda's airport, which had dented consumer confidence again.

"It makes it very difficult for people to enjoy Bermuda. It certainly has that effect. It's not just the effect on the international buying audience, who are put off by it to a lesser extent," said MacIntyre.

Bermudians made up about 50% of luxury demand, while most of the rest consisted of British homebuyers.

"While encouraged by the robust start to 2016, demonstrations and political unrest throughout the calendar year have caused some potential purchasers, both Bermudians and non-Bermudians, to reconsider their desire to make such a huge financial investment in Bermuda," said Coldwell Banker Bermuda Realty.


Analysis of Bermuda Residential Property Market »
Investment properties in Bermuda: rental yields range from 3.91 % - 6.41%
Renting in Bermuda is cheaper this year, based on the Global Property Guide survey of properties for sale and properties for rent. Which means that rental yields have slightly dropped.

The average rental yield of condominiums is around 5.46%, slightly lower than last year's 6.25%. The same downward trend is observable for houses in Bermuda, where average rental yields dropped to 4.37%, from 4.87% last year.

Prices of smaller investment properties in Bermuda have gone up a bit. One bedroom condos sell for an average of US$616,000, slightly higher than last year's US$594,000. Similarly, two-bedroom houses now cost an average of US$1,085,235, up from last year's US$1,042,813.

Surprisingly, two-bedroom condos have the highest rental return at around 6.41%, while one-bedroom condos earn the lowest rental return at 3.91%.

A three-bedroom condominium still costs around US$1 million, a similar price to last year.

The data we collected for Bermuda were not limited to high-end areas, data was also gathered for surrounding areas within Hamilton.
Bermuda's rental income tax is high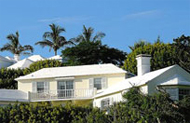 Rental Income: Property tax is assessed on the property's annual rental value and is imposed at progressive rates. Tax rates on residential units start at 0.60% and can go as high as 18.23%.

Capital Gains: There is no capital gains tax in Bermuda.

Inheritance: There are no inheritance taxes but there are stamp duties for the "Affidavit of Value of Deceased Estate" levied on the net asset's value and imposed at progressive rates.

Residents: Bermuda residents can buy and rent out property freely.
Buying costs are very high in Bermuda
Roundtrip transaction costs, i.e. the cost of buying and selling property, are around 25.80% to 38.50% of the property value. The greatest part of this is the acquisition license, normally paid by the buyer, which is 25% of the house's value or 18% of the condominium unit's value. This is payable to the government upon being granted a license to purchase.
Bermuda's pro-landlord rental market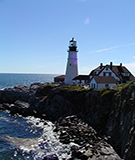 Bermudian rental practice favors landlords, despite the increased coverage of the Rent Control Act.

Rents: Rents and rent increases are freely negotiable under the Landlord and Tenant Act, which applies to all properties except those with an ARV of less than BM$24,600, which are subject to rent control.

Tenant Eviction: If the tenant refuses to vacate the premises after the expiration of the contract or of the notice to terminate the lease agreement, the landlord can apply for a court order to repossess the property and claim compensation. It takes only an average of 50 days to evict a tenant.
De facto Caribbean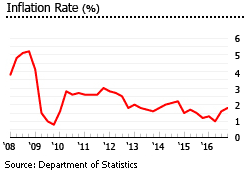 While not geographically part of the Caribbean, the British overseas territory of Bermuda (pop. 64,000) has what other Caribbean countries boast of – gorgeous islands (138 of them, with a total area of only 27 sq. mi.), serene beaches, and a thriving offshore sector.
Bermuda uses the Bermudian dollar, which is pegged to the US dollar at a fixed rate. The US dollar can be used interchangeably with the local currency.
Since World War II, Bermuda enjoyed a steady economic growth. Its strong financial services for international business as well as its tourism sector propelled economic growth over the past decade and currently remain the biggest contributors to GDP.
Bermuda has one of the highest GDP per capita incomes in the world, at around BM$96,018 (US$96,018) in 2015, according to the Department of Statistics. Yet growth has been weak since 2009, when GDP contracted by 5.3%, due to the global crisis. GDP dipped by 2.1% in 2010, 3.3% in 2011, 4.8% in 2012, 2.5% in 2013 and 0.3% in 2014. The economy recorded a meagre growth of 0.6% in 2015.
There are still no official figures for 2016, but the economy contracted by 2.2% in Q3 2016, after a growth of 1.3% in Q2 2016 and a decline of 0.6% in Q1 2016.
Another serious problem is the country's burgeoning debt. Bermuda's gross debt outstanding is estimated at about BM$2.44 billion (US$2.44 billion) by end-March 2017 – equivalent to about BM$49,000 (US$49,000) per Bermudian. Debt-servicing costs alone amounted to more than BM$187 million (US$187 million) – almost equivalent to the total spending on health, seniors, and the environment.
Despite this, tourism remains strong. In 2016, total visitor arrivals in Bermuda increased 7.7% y-o-y to 646,465 people, according to the Bermuda Tourism Authority. The number of regular visitors rose strongly by 11.2% to 244,491 people in 2016 from a year ago while cruise ship visitors increased 5.4% to 397,904 people over the same period.
Inflation remains low. In Q4 2016, the overall inflation rate was 1.8%, up from 1.6% in the previous quarter and 1.2% in the same period last year.